Open Source Products for your Company
SOS GmbH offers two open source products: JobScheduler and the JobScheduler Add-On YADE.
JobScheduler is an enterprise solution for Workload Automation. It is used to launch executable files and shell scripts and to run database procedures automatically. The component JobScheduler Universal Agent can process unlimited numbers of tasks simultaneously and it is platform independent. With den JobScheduler Cockpit operaters can call up near-real time information on any device with a web browser.
The JobScheduler Add-on YADE® is used for Managed File Transfer, e.g. server-to-server file transfer, push and pull files etc.
Our products are subject to on-going development. We maintain a support organization for our customers, including a full range of options. Professional services and support are delivered to customers worldwide. Users in more than 100 countries rely on our products and professional services for their companies.
JobScheduler Workload Automation
JobScheduler automates and integrates business processes and workflows and provides solutions for complex scheduling scenarios.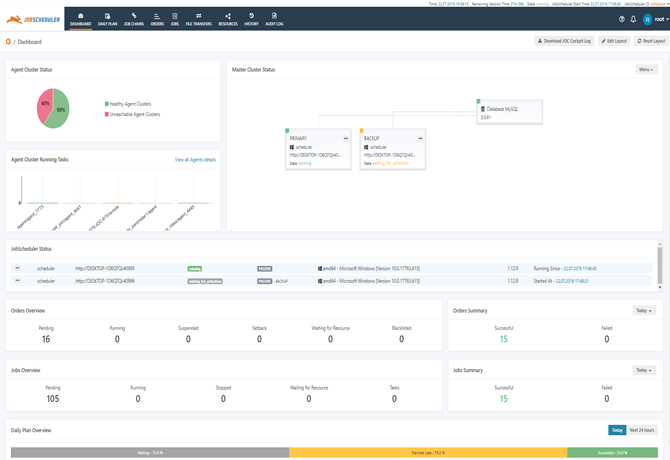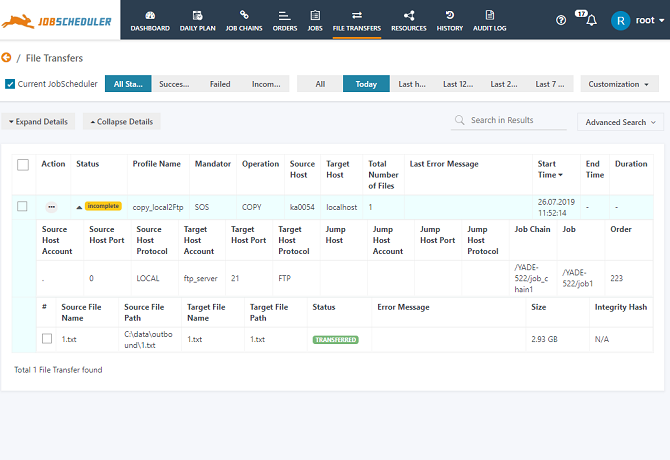 YADE Managed File Transfer
YADE automates complex file transfer tasks. YADE is a JobScheduler Add-On.