Cloud Operations
This operations mode includes to use JS7 JobScheduler components from the cloud:
JS7 JobScheduler Controller and JOC Cockpit are operated in the cloud. The software is installed on servers operated by SOS and makes use of a database service managed by SOS.
You deploy JS7 JobScheduler Agents for execution of jobs on servers in your IT environment.
The JS7 JobScheduler cloud infrastructure includes the following components:
Two dedicated servers operated in separate availability zones
Flexible server capacity:

Standard Instance Type: 2 Cores, 4 GB Memory
Advanced Instance Type: 4 Cores, 8 GB Memory

JS7 JobScheduler Controller Passive Cluster for high availability
JOC Cockpit Active Cluster for high availability
Performant Database
Sub-domain <your-company>.sos-berlin.cloud for access to JOC Cockpit
Load Balancer to forward requests of your Sub-domain to availability zones
Cloud services are available with the following variants:
Cloud Hosting Service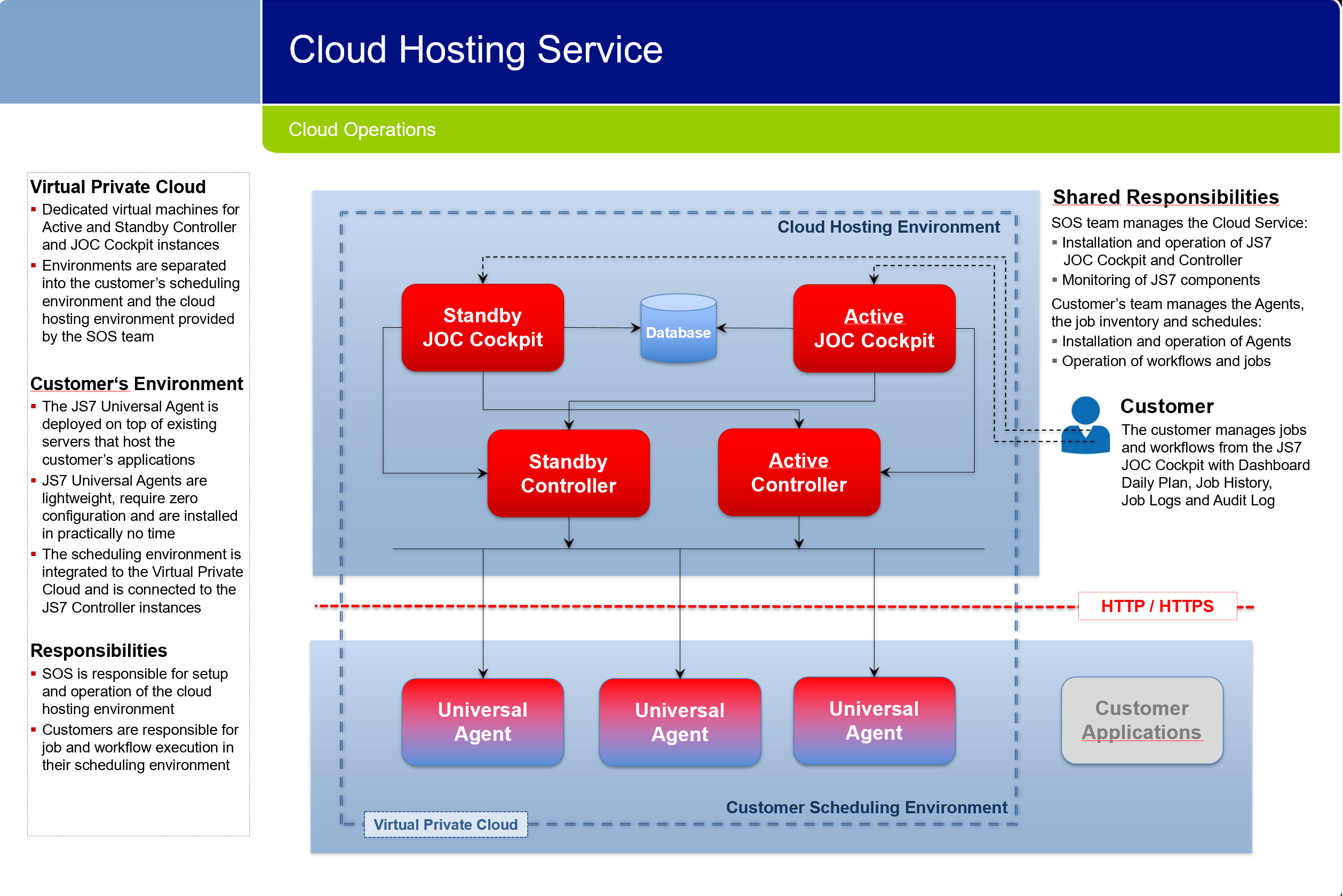 What we provide:
Set up the cloud infrastructure for a fully functional scheduling environment
Perform Update and Patch Management
Enable access to dedicated servers (SSH, SFTP)
Grant access to JOC Cockpit for monitoring and control of jobs
Integrate the cloud infrastructure with your company network
What you provide:
Deploy JS7 JobScheduler Agents to your IT environment
Manage your own jobs
Upload jobs to dedicated servers in the cloud (SFTP)
Monitor job execution
Cloud Managed Service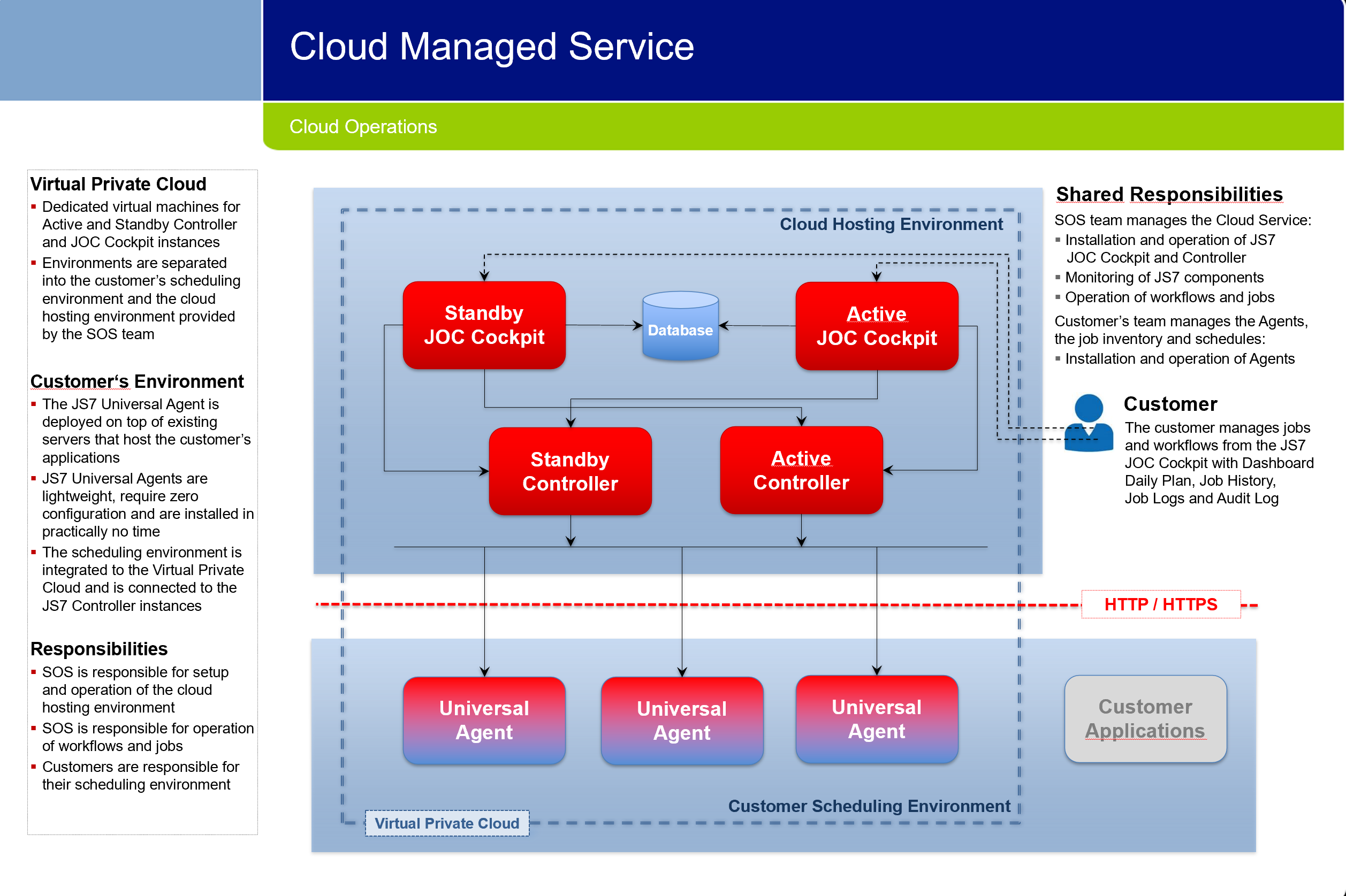 What we provide:
Set up the cloud infrastructure for a fully functional scheduling environment
Perform Update and Patch Management
Grant access to JOC Cockpit for monitoring of jobs
Integrate the cloud infrastructure with your company network
Manage jobs and job dependencies 24/7 by our team
Monitor job execution 24/7
What you provide:
Deploy JS7 JobScheduler Agents to your IT environment
Specify jobs and dependencies